The four artists who are partners at the Pink House Gallery are Alice Grimsley, Nancy Rushing, Audrey Dillard Price, and Marsha Blandenburg whose picture is in the second image. Pictured below them are Grimsley, Rushing, and Blandenburg with associate members, the late Sandy Bennington, and Bruce Krucke. Associate Ann Thomas is not shown.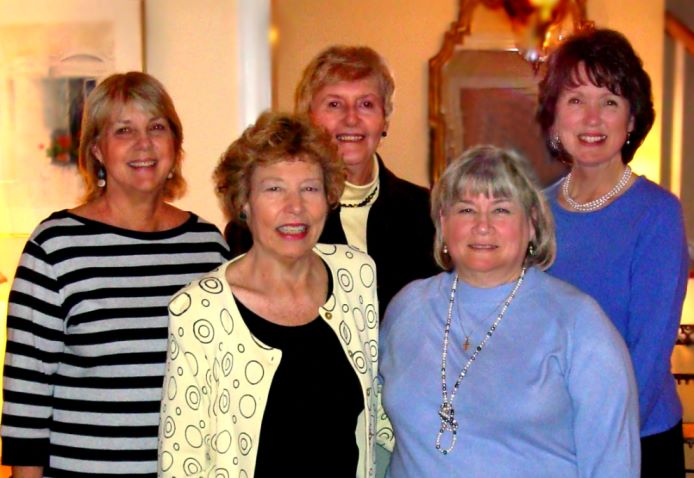 ~~~~~~~~~~~~~~~~~~~~~~~~~~~~~~~~~~~~~~~~~~~~~~~~~~~~~~~~~~

The Pink House Gallery has no employees--we each are responsible for opening two days a week. But we do have a couple of artist friends who will handle that for us when needed, if they are available. Marsha M. Blandenburg, an accomplished oil painter, also uses her marvelous green thumb to take care of our courtyard and the planters in front. The Pink House also carries a selection of fine hand crafted jewelry by Diane Taylor and Josette Rushing.